About Quality Hearing Systems
Better hearing and a better quality of life can be yours for many years with the help of the right hearing professional.
At Quality Hearing Systems, we pride ourselves on developing long-term relationships with our clients. Relationships based on unsurpassed personal service that begins the first time you walk through our doors and continues long after your initial appointment.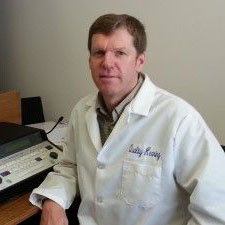 David Vlastuin, BC-HIS
Board Certification in Hearing Instrument Sciences
David, owner of Quality Hearing Systems, came into the hearing healthcare industry in 1999 with a background of customer service and business management.
David was born with a moderate hearing loss so he understands the frustration associated with hearing loss. David combines his years of experience in testing, fitting and manufacturing of Hearing instruments to help bring solutions to his patients for their hearing problems.

David is certified by the National Board for Certification in Hearing Instrument Sciences and is also certified in Minnesota and Wisconsin as a Hearing Instrument Specialist.

When David isn't helping people hear better, he enjoys running, bike riding, playing music and spending time with his wife and family.